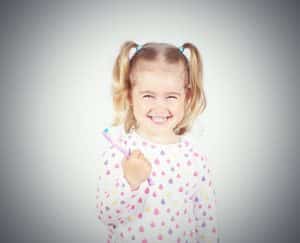 If you remember being a kid, you probably remember certain things you hated doing such as getting up for school in the morning, going to bed early on school nights, brushing your teeth at night before bed, etc. However, brushing is super important and it doesn't have to be a drag. Here are some ways to make brushing fun for your family.
Fun Brushing
Sing, dance, and be happy: Your children probably can't sing while they are brushing, but you can! Put on a family favorite, or a favorite song of your child's, and you can sing and they can dance while they brush for two minutes.
Read a favorite story: You can read your child a favorite story, make up a silly story, or act out a story. This is also spending quality time with your children.
Play a video: Allow your child to watch a two-minute video while brushing their teeth. You can also use tooth brushing apps.
Reward them for brushing: Kids love keeping charts and they love getting rewards. Keep a chart and set up a reward system. Allow your child to have some say in what types of rewards they will enjoy. Maybe it is as simple as choosing the bedtime story, or a special treat at the end of a week of stellar brushing.
Tickle toothbrush: Many children love using battery operated toothbrushes because they tickle. They also help your child do a better job brushing. Let them choose their favorite color, or favorite character, tickle toothbrush.