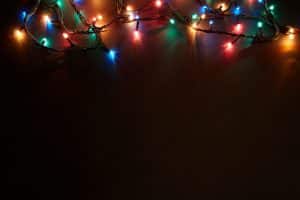 From now until the end of the year, you and your family can take in the wondrous sight of Our Dancing Lights. Based at a residence in Auburn Hills, Our Dancing Lights uses more than 50,000 different lights to create a breathtaking sight. When you tune your car's radio to 91.3 FM, you can listen to Christmas songs that the lights display is synchronized to interact with. This is a great slice of holiday magic, but it also provides an opportunity to donate to a good cause – the owners at Our Dancing Lights have teamed with The Rainbow Connection, to help the group raise funds.
When:
The display will be running from now until the end of this year. The show is set to begin at 5 pm each night.
Where:
Our Dancing Lights is located at 3111 Paramount Ln, Auburn Hills, MI 48326.
Cost:
There is no cost required for you to see Our Dancing Lights. That being said, a donation box will sit at the front of the house. You can leave a donation, which will benefit The Rainbow Connection, a non-profit working with children suffering from serious illnesses.
Activities Include:
You and your family can take in the sight of an impressive Christmas light display, which is timed to line up with Christmas songs played on 91.3 FM.
For More Information:
For more information about this event, click here.