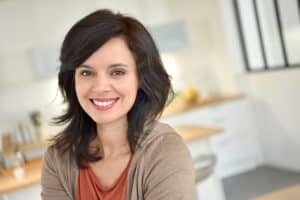 When you need restorative dental care, your priority should be enjoying results that protect you from oral health troubles. However, your dentist recognizes that everyone comes into their office with pressures that have nothing to do with their teeth. This is one reason they offer dental crowns made with CEREC technology. Thanks to CEREC, you no longer have to arrange two visits to have a dental crown. Instead, your dentist can create your custom crown, craft it in their office, and place it on your tooth. This means relief for your schedule, but it also means you can enjoy a fully restored tooth sooner.
How CEREC Makes A One-Visit Crown Possible
CEREC technology puts everything your dentist needs to craft your crown in their office. CAD/CAM (computer-aided design/computer-aided manufacturing) technology makes it possible to have your unique crown developed and produced on-site. The crown produced in this process is made from ceramic, so you actually enjoy cosmetic benefits in addition to the convenience of your one-appointment restoration.
Enjoying A Healthy Smile In The New Year
With the help of your dentist, you can make certain that 2017 is a good year for your smile. Be sure you schedule – and attend – your semiannual dental checkups. If you have a problem come up, your dentist can catch it during a visit and correct it before you need the kind of advanced support you gain from a dental crown. If you would like to make improvements to how your smile looks, you can discuss your cosmetic dental treatment options with your dentist.