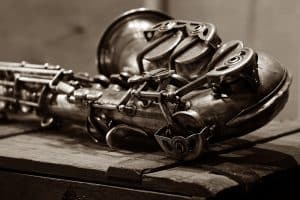 On Monday, March 6, Oakland University will open its doors and welcome families to check out its Children's Concert. This special concert, led by renowned jazz violinist Regina Carter, will see the Oakland Jazz Quartet take on some of the most popular music from some of the most popular kids' movies from the past few years. The movie music concert is a blast for kids, and can help connect them to the world of performance. Children aged two and under will be admitted into the concert at no cost.
When:
The Oakland University Children's Concert will be held on Monday, March 6. It is scheduled to run from 10 am until 12 pm.
Where:
The concert will be performed inside of Oakland University's Varner Hall, which is located at 371 Varner Drive, Rochester, MI 48309.
Cost:
Tickets are $6, and children two and younger will be admitted at no cost. For information on purchasing tickets, click here.
Activities Include:
Oakland University's Oakland Jazz Quartet, led by jazz violinist Regina Carter, will perform a number of pieces from different popular children's films, including Frozen, Princess And The Frog, and others.
For More Information:
For more information about this event, click here.