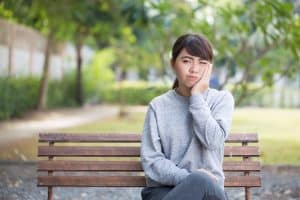 The damage you suffer from a dental injury can seriously compromise a tooth. Unfortunately, our teeth are not like our bones, which will heal over time after being damaged. To provide the stability that was lost, and cover up unsightly harm, your dentist can provide you with a dental crown. The crown covers the tooth, meaning damage will be hidden from view. A ceramic-made CEREC dental crown will also offer you a restoration that does not interfere with your smile. In addition to having a natural look, a CEREC crown can be ready in a single visit, so you have the support you need sooner.
A Dental Injury Can Put Your Tooth's Overall Health In Jeopardy
Damage that affects a tooth's living tissue can be a serious concern. This type of harm can have lingering effects, and put that tooth's overall well-being in jeopardy. In order to make the situation right, your dentist will need to perform a root canal treatment before supplying you with a crown. The root canal is intended to address damaged or infected tissue in your pulp.
Have Your Restoration Sooner, Thanks To CEREC
Without the benefits of CEREC technology, you would have to put up with a wait before receiving your crown. With CEREC technology, that crown is available in a single appointment. Your visit will involve your dentist's taking measurements of the tooth in question, and preparing it to receive your crown. CAD/CAM technology enable your dentist to craft and produce your restoration in the office, so your visit ends with your receiving your permanent crown.