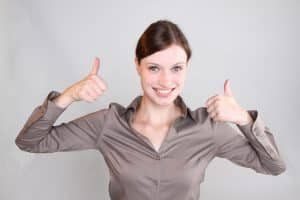 The pride you feel when you show off your smile is an important part of your overall confidence. If you aren't exactly proud of appearance, then the good news is that you can improve it with the right personalized cosmetic dental treatment. For many patients, porcelain veneers are the best option for fixing cosmetic concerns due to their lifelike appearance and ability to correct multiple smile issues at once. After a careful examination, your dentist can help you decide if veneers can fix your smile and create one that you're proud to show off again.
Repairing Tooth Wear/Damage
Though veneers are considered a cosmetic treatment, they also help rebuild and restore damaged or worn tooth structure. Veneers are wafer-thin shells of porcelain that are custom-designed and bonded to the fronts of your teeth. If you have one or more teeth that are chipped, lightly cracked, or have worn edges, then veneers may be the best option for restoring them.
Fixing Spacing Issues
With one or more veneers, many patients can correct spacing and crowding issues without having to undergo orthodontic treatment. Because of how they're placed, veneers can create a more symmetrical and attractive contour for your entire smile by correcting just one or a few teeth.
Creating a Complete Smile Makeover
In addition to their highly realistic, customized appearance, porcelain veneers are also versatile enough to address several different concerns, including severe tooth stains, teeth that appear too short, and more. In many cases, veneers can create a complete smile makeover without the need for multiple cosmetic treatments, reducing the amount of work and number of visits you'll need to improve your smile.
Find Out What Veneers Can Do for You
If you have one or more concerns with your smile's appearance, then find out porcelain veneers can fix them! To schedule a consultation with Dr. Okoniewski, call Advanced Dental Concepts in Auburn Hills, MI, today at (248) 852-1820.