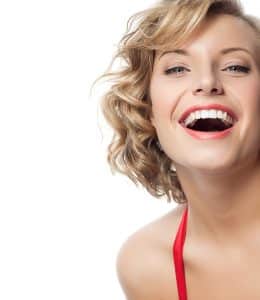 Have you always wished you would have worn braces as a teenager, but hesitated to talk to your dentist about orthodontic treatment? Are you growing tired of disliking your smile, but still disheartened by the idea that the only solution is to spend years getting broccoli and popcorn stuck in your braces? Many adults shy away from straightening their smiles, because they don't want to spend years wearing noticeable and often uncomfortable metal braces. Fortunately, for many patients, Invisalign Clear Braces offers a more discreet alternative to traditional orthodontia, one that can still provide beautiful results, but without many of the downsides.
How Could Invisalign Help You?
For many patients, struggling with alignment issues can cause more than just embarrassment. It can cause frustration and sometimes even discomfort, associated with teeth that do not function properly. Fortunately, many overbites, underbites, and other spacing issues can be effectively addressed with Invisalign Clear Braces.
Unlike traditional orthodontic treatment that involves metal brackets, Invisalign uses only BPA-free clear plastic trays to help shift the teeth into a straighter alignment. By switching out the trays throughout the course of treatment, patients can begin to see straighter smiles.
What Are the Benefits of Choosing Invisalign?
The most obvious benefit of choosing Invisailgin over traditional braces, is probably that the clear trays are hardly visible at all. But there are other compelling reasons to choose these cosmetic braces, as well.
The trays can be removed for meals, and to brush and floss the teeth
This makes for better hygiene throughout treatment, and increased comfort, as well
There is no metal, so no risk of being cut or scratched
The trays can be changed out at home, which often means fewer dental visits are required
Interested in Invisalign?
Could cosmetic braces, like Invisalign, be right for your smile? Schedule a consultation, today, with Dr. Okoniewski at Advanced Dental Concepts in Auburn Hills, MI, by calling (248) 852-1820.