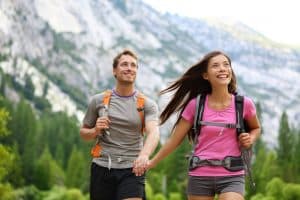 Have you recently kicked your workout routine into high gear, in hopes of getting in tip-top shape before summer gets here? If so, it could be because you have special occasions coming up, or epic adventures planned, or it could simply be because you want to look your best during your favorite season. Whatever the case, don't forget to do something about improving your smile as well. After all, you don't want to look back on photos and notice only your stained teeth. Professional teeth whitening can help you lighten your teeth just in time for whatever your summer has in store!
How Can Professional Whitening Help You?
While there are over-the-counter dental products available, many of which claim to lighten teeth, few are actually designed to create dramatic whitening. Even fewer are able to do so quickly, without the need for extended use that can actually lead to enamel damage.
Fortunately, professional teeth whitening uses safe but effective whitening agents to help break up surface stains, often leaving teeth between five and eight shades lighter after treatment. Perhaps best of all, most dentists provide convenient in-office or at-home whitening options. Though they can create similar results, in-office treatment generally takes about an hour, while at-home products should be used for approximately two weeks to maximize results.
How Else Can a Dentist Help Refresh Your Smile?
Wondering if there is still hope for a whiter smile, even if your teeth are permanently stained or discolored? There is! Porcelain veneers are a great way for a cosmetic dentist to help hide these kinds of discoloration, with beautiful and natural-looking results. Plus, another benefit of choosing veneers, is that they can actually help to hide many tooth imperfections, in addition to permanent staining, with long-lasting results thanks to porcelain's strength and stain resistance.
Looking for a Cosmetic Dentist?
Ready to give your smile a makeover? You can schedule a cosmetic consultation, today, with Dr. Okoniewski at Advanced Dental Concepts in Auburn Hills, MI, by calling (248) 852-1820.