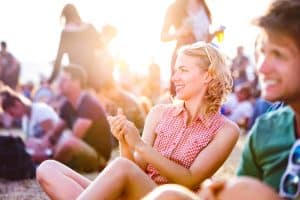 If you love nothing more than a good concert, or an excuse to get together with friends, then you are surely in luck. The City of Auburn Hills will continue to host Summer Music Nights now through August 18, downtown at Riverside Park. The concert series takes place from 7 to 8:30 p.m. on Friday nights. The forthcoming lineup includes Weekend Comeback and Variety on July 28, Marely-ritaville, then Jimmy Buffett & The Beach Boys on August 4, Merge and Oldies on August 11, and The Classics, plus '30's – '90's on August 18. So, grab your friends and a blanket, and don't miss the next great concert!
Don't Miss This Hometown Fun!
The summer concert series is just one of the events sponsored by the City of Auburn Hills, Michigan, intended to help Auburn Hills residents enjoy good family fun conveniently close to home.
Each of the concerts will take place at Riverside Park, which is located at 3311 Squierrel Court, Auburn Hills, Michigan, 48326.
For more information about the concert series, or other upcoming events, visit the City's website, or call 248.370.9353.
Need to Schedule Dental Treatment?
Preventive dental treatment is an important way to protect your teeth against cavities, and other problems. Contact Dr. Okoniewski by calling Advanced Dental Concepts in Auburn Hills, MI today at (248) 852-1820 to schedule a dental appointment.