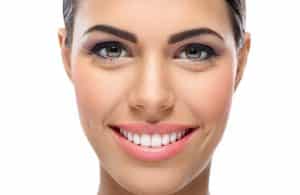 Do you ever find yourself wishing that your smile was quite a bit whiter and brighter? Over time, many people notice their smiles starting to look dingy or discolored. This can be the result of drinking staining beverages like coffee or soda, or a result of tobacco usage. Some people are more predisposed to staining, as well as more severe dental problems, as well. Fortunately, if you are embarrassed by deep teeth staining you don't have to settle any longer. Instead of wishing for a whiter smile, simply talk to your cosmetic dentist about how professional whitening could help improve your smile!
Enjoy Dramatically Brighter Teeth with Professional Whitening
If you are looking to achieve a brighter smile, you might have already looked at the many products available on pharmacy shelves, many of which claim to lighten teeth. Unfortunately, over-the-counter whitening products are rarely able to create noticeable results, especially quickly, so if you are looking to create dramatic results in a relatively short amount of time, professional whitening is often the best solution.
Professional whitening uses safe but efficient whitening agents to help break up surface stains, and then to create noticeably whiter smiles, often in only a few week's time.
Prolong Those Great Results with Preventive Dentistry
Of course, once you have achieved a bright and beautiful smile, you will want to prolong those results as long as possible. Limiting staining beverages can be helpful. You can do this by drinking only one glass of coffee or soda, and then following it with water, sugar-free gum, or even by brushing your teeth soon after, to help mitigate its effects. Drinking through a straw can also help, though water is always the best beverage choice.
Just make sure you are also brushing and flossing regularly to keep your teeth clean, and seeing the dentist for checkups and cleanings at least twice a year!
Interested In Getting Cosmetic Dental Treatment?
Cosmetic dental treatment can help to address a host of issues. Contact Dr. Okoniewski by calling Advanced Dental Concepts in Auburn Hills, MI today at (248) 852-1820 to schedule a cosmetic consultation.