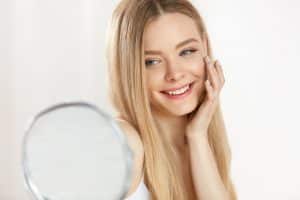 Do you dream of having dazzling white teeth, but worry that actually achieving that kind of gorgeous smile could be impossible? If so, fret not. There are, in fact, safe and effective ways to lighten and brighten one's teeth. You simply need to understand the solutions that are available, and to smart about how you go about lightening your teeth. For instance, misuse of whitening products can lead to increased tooth sensitivity or even enamel damage. To protect your smile, why not consider talking to your cosmetic dentist about how professional whitening could help give you the results you want, safely and efficiently?
Be Careful Using Over-the-counter Products
You have likely noticed the wide variety of dental care products available over-the-counter, many of which claim to be able to lighten teeth. From toothpastes to mouthwash to chewing gum, you might be shocked – or even confused – by many of these products' claims.
While some over-the-counter products are able to lighten teeth, many are only able to do so over extended periods of use. Unfortunately, the longer you spend using whitening products to lighten your teeth, the more likely it is that you could begin experiencing tooth sensitivity, or even enamel damage.
Enjoy Dramatic Results with Professional Treatment
Professional whitening is designed to help lighten teeth quickly and efficiently, allowing patients to enjoy noticeably whiter teeth both quickly and safely. For patients that choose the take-home products, teeth can usually be lightened in a few weeks' time, in the comfort of one's home. In-office whitening, however, can provide even faste results. Often lightening teeth between five and eight shades in approximately one hour, during a single office visit.
Looking for a Cosmetic Dentist?
Cosmetic dentistry can help leave your smile beautiful. You can contact Dr. Okoniewski by calling Advanced Dental Concepts in Auburn Hills, MI today at (248) 852-1820 to schedule your cosmetic visit.