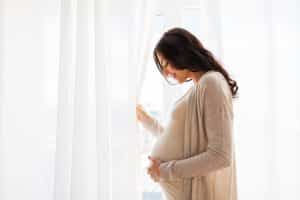 As an expectant mom, your schedule may already be quite full with visits to doctors, baby showers, and other preparations to bring home your bundle of joy. But did you know there are compelling reasons to squeeze in a dental visit, as well? Some moms-to-be think that pregnancy is not a safe time to seek dental care. Unfortunately, this can be a dangerous misunderstanding. Actually, pregnancy hormones – any major fluctuations in hormones, actually – can cause increased inflammation and irritation of the gum tissue, which can lead to gingivitis, the first stage of a chronic condition called gum disease. To help protect your smile, a dental checkup and cleaning is very likely in order.
Want to Keep Your Smile Healthy?
Many people don't realize that changes in one's hormones make them particularly susceptible to dental problems, including gum disease. While adolescence is one such season of fluctuating hormones, many pregnant women also find that their smiles are susceptible to both cavities and gum problems.
To help keep your smile healthy throughout your pregnancy, make sure you are keeping up a dental hygiene routine at-home that includes both brushing and flossing. Drinking water throughout the day can also help to protect your smile, not to mention both your health and your baby's.
That said, you should also schedule a dental cleaning, if possible, particularly if you are already overdue for a routine checkup. In the vast majority of cases, doctors and dentists agree that it is safe for women to receive basic preventive dental care from their family dentist during their pregnancies. Simply speak with your doctor, first, if you do have any concerns.
Looking for a Family Dentist?
Preventive dentistry is important to keeping one's smile healthy. Fortunately, you can schedule a dental visit by contacting Dr. Okoniewski at Advanced Dental Concepts in Auburn Hills, MI, at (248) 852-1820.