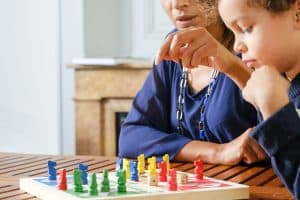 Is your family anxious to find some new ways to spend quality time together? If so, have you considered visiting the Auburn Hills Public Library. Not only can you stock up on great reads for the rest of summer and for starting fall, but you can also enjoy special activities throughout the month. For instance, from noon to 5 p.m. on Saturday, August 19, 2017, families are invited to attend the Family Board Game Bonanza!
Want to Enjoy Fun at the Library?
The Family Board Game Bonanza will be a time for sharing strategic games in a family-friendly atmosphere. This event will take place in the Large Meeting Room, and is open to participants of all ages, making it a great chance to spend time, together, as a family.
That's not the only fun activity the library will soon be hosting, though.
From 2 to 3 p.m. on Saturday, August 12, visitors can enjoy a Wildlife Safari at the Library. This event will give visitors a chance to learn about animals of all shapes and sizes, through both books and a presentation of live animals by "The Animal Guy," Nelson.
The Auburn Hills Public Library is located at 3400 East Seyburn Drive, Auburn Hills, Michigan, 48326. For more information about these, and other upcoming events at the library, you can visit the Library's website or call 248.370.9466 to learn more.
Looking to Find a Local Family Dentist?
Preventive dental care is crucial for the whole family. You can contact Dr. Okoniewski by calling Advanced Dental Concepts in Auburn Hills, MI today at (248) 852-1820 to schedule your next dental appointments.