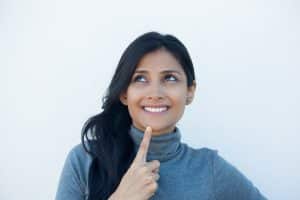 If you've never had a tooth removed before, then you may think of tooth extractions as brand new, uncharted territory. You may also wonder if your smile is ever going to need one. While we cannot necessarily predict what is going to unfold for your oral health, we can fill you in on the most common reasons a tooth may need to come out in order to keep your entire smile safe. Let's review, so you gain a sense of understanding.
If You Have Wisdom Teeth Concerns
If you're worried about your wisdom teeth because they are causing problems, they will likely cause problems in the future as a result of their placement and growth path. Or, if you're already dealing with them and maintenance is difficult, then you may require tooth extractions. Fortunately, once the wisdom teeth are gone, they're gone for life (and you don't need replacements).
If Other Treatments Cannot Save Your Dental Tissue
If something is wrong with your tooth that our other treatments cannot fix (like a very bad cavity, a crack, or other types of broken tissue), then we may suggest a tooth extraction. Taking something away that we cannot fix allows us to then start fresh. We can replace the tooth!
If An Infection Is Too Serious
Piggybacking on the aforementioned information, when a problem with your tooth has become too serious for us to repair the damage, we will remove the tooth to fix the concern. This is commonly an issue with teeth when the time for a successful root canal treatment has passed. Once infection is too serious, has caused too much damage, is spreading, or has abscessed, the removal of the tooth becomes necessary. Rest easy! This is the first step toward regaining your oral health.
Ask Your Tooth Extraction Questions!
Call us, schedule a visit, and ask us everything and anything you would like to know about your tooth extraction, so you feel good about caring for your smile. To schedule an appointment or initial consultation, call Advanced Dental Concepts in Auburn Hills, MI today at (248) 852-1820.