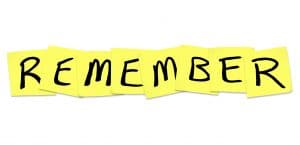 There are some things that we encourage you to remember about restorative care. Unfortunately, this are of dentistry is often not quite as favorable to our patients as others. You may have ideas about coming in to have your smile fixed up that aren't really in line with the way we see things. Perhaps you're worried about comfort or you hesitate because you aren't sure you really need repairs. Don't fret! We can address these details and more, so you recognize what restorations have to offer and why it's a good idea to come on in.
#1: It Really Is Comfortable
Restorative care really is comfortable. We know that you may have heard stories from friends that don't look so kindly on restorations. You may have even had a treatment from another practice in your past that has left you feeling unsure about caring for your smile when something goes wrong. From our practice to you, we can say this for certain: You will enjoy care that is both gentle and compassionate, so restoring your smile is comfortable.
#2: It Can Save Your Oral Health
Patients often overlook the dangers and problems associated with untreated oral health concerns, such as decay and infection. In short, remember that restorative care can literally save your oral health from a serious decline. Treat cavities and infection now, so you don't face very real damage in the future.
#3: It's Surprisingly Common
Whether you need a crown, root canal, filling, or extraction, don't spend a moment thinking it's just you. We perform restorative care every single day!
Talk With Us About Your Restorative Care Needs
If you need help with repairing smile problems, talk with us about your needs! We offer comprehensive restorative dentistry. To schedule an appointment or initial consultation, call Advanced Dental Concepts in Auburn Hills, MI today at (248) 852-1820.