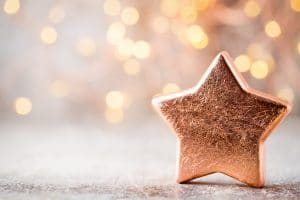 There's nothing quite like the brilliance of seeing gorgeous, glowing lights on a chilly winter evening. That is, until you watch them dance to music! Set your radio dial to 91.3FM, find a spot to park, and take in the awe-inspiring Our Dancing Lights display!
About This Event
Have a fun evening out with the family, while you celebrate this very magical time of year with the coolest light display yet! You'll listen to holiday tunes, while the lights twinkle along in time, which is sure to put a smile on your face.
Event Location
The light display is shown at the following address:
3111 Paramount Lane
Auburn Hills, MI 48326
Event Date and Time
The lights display runs from November 23rd, 2017 through January 6th, 2018. You may enjoy the experience during the following options:
Sundays through Thursdays: 5pm through 10pm
Fridays and Saturdays: 5pm through 11pm
Event Admission
You may watch the light display free of charge. However, you may also donate money, which will go in support of Rainbow Connection. Donate online or drop your donation off in the designated box at the event.
Learning More
If you would like to learn more, you may check the event's website here.
Treat Teeth Well In 2018 With Cleanings And Checkups
Set up your appointment for a cleaning and checkup (your first of your two annual visits) for 2018 to get a head start on protecting your smile. To schedule an appointment or initial consultation, call Advanced Dental Concepts in Auburn Hills, MI today at (248) 852-1820.