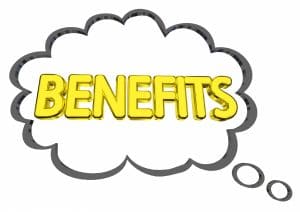 Are you someone who is happy with the major concerns many people have about their teeth (for instance, you are perfectly fine with the shade of your smile) but you're definitely not satisfied with everything? Have you been wondering if cosmetic dentistry offers the benefits that you want because you're convinced your concerns are somewhat uncommon? Let's speak to some of those less apparent details, so you realize we are here to help with whatever you need!
Benefit: Fixing Funny Shaped Teeth
Not entirely unhappy with your smile as a whole but it's the shape of your teeth that's driving you a bit crazy? Not to worry! We offer cosmetic dentistry that can help you with improving the shape of your teeth. Did you know that with veneers, we can guide you toward teeth that look beautiful individually, which promotes an even prettier smile? Come see us for more information!
Benefit: Closing Little Spaces
Have such small spaces between your teeth that it often looks like you've got a piece of pepper stuck in there? Have more significant spaces that you dislike? Veneers, Invisalign, and other treatments may shut the gaps, so you love your grin!
Benefit: Addressing A Crooked Appearance
You might think that you need some serious work on your smile because the whole thing is crooked or lopsided. While this is possible, it is also highly probably that this is just an illusion. Your teeth may be longer on one side (or throughout your smile), so things do not look symmetrical. Good news: Cosmetic dentistry treatment can assist you in getting your grin to appear even. We can customize each tooth with porcelain veneers for a comprehensively improved smile.
Make Your Smile Even Better With Cosmetic Treatments
Whether you mostly like your smile at the moment or you are very unhappy with it, remember that cosmetic dentistry can work wonders! To learn more, schedule an appointment or initial consultation by calling Advanced Dental Concepts in Auburn Hills, MI today at (248) 852-1820.