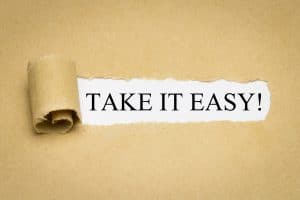 If you were to say that choosing porcelain veneers for yourself is a big decision, we would not argue! Any major cosmetic step that requires time, effort, and that changes your appearance is inherently something that requires reflection, of course! However, we certainly would not agree that part of the seriousness of this choice has anything to do with upkeep. The good news is that keeping them clean is one of the simplest facets. As for the details of maintenance: Let's walk you through them.
Brushing
Don't assume you need to do something different once you have porcelain veneers. All remains the same with hygiene. You'll use a gentle brush and paste (soft bristles and paste free of abrasives) to brush in the morning and at night. Done and done!
Flossing
Keeping your smile nice and white (and healthy) once you receive porcelain veneers includes flossing, too. Nothing has changed from the days before you received your veneers. You must still grab a long strand of floss and clean between teeth (and behind back teeth) once a day.
Cleanings With Us
As you may have already gathered, this detail will not change either. Yes, you have received partial coverage of your teeth with the placement of porcelain veneers. However, thanks to their resilience, this will not impact the frequency with which you visit us! Your dental cleanings will still need to happen twice year year. Make sure to plan them about six months apart. It's that simple!
Discover More About Veneers At Our Practice
Find out all that you need to know about your plan to receive veneers when you see our team for a consultation. To learn more, schedule an appointment or initial consultation by calling Advanced Dental Concepts in Auburn Hills, MI today at (248) 852-1820.