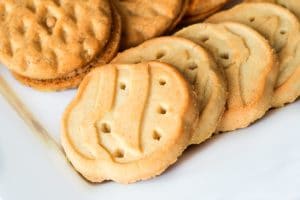 Did you realize that it's Girl Scout cookie season again? Are you frantically nodding your head with a big smile on your face? If you never thought you'd ever stumble across anything even better than a box (or several) of these cookies, think again! The upcoming Wine, Cider, + Girl Scout Cookie Pairing event just might be your new favorite!
What Is This?
This is your chance not only to indulge in your favorite Girl Scout cookies but to also sip away as you discover how to pair these delectable treats with the appropriate wine!
When Is It?
The delicious event will happen on February 24th, 2018 from 12pm to 4pm.
Where Is It?
You may head to the Fieldstone Winery & Hard Cider Co. to participate in this event. It is located at:
223 South Main Street
Rochester, MI 48307
How Much Is It?
Admission to the event is $16 per person.
How May I Learn More About It?
Interested in finding out a bit more? You may call the winery at (248) 656-0618.
Don't Miss Your Essential Care With Us!
To ensure you're seeing us for the care that your smile needs, from prevention to restorations, remember that all it takes is calling and setting up a visit! To learn more, schedule an appointment or initial consultation by calling Advanced Dental Concepts in Auburn Hills, MI today at (248) 852-1820.