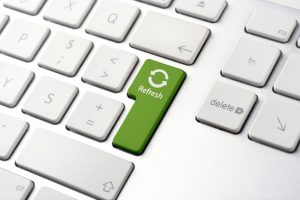 Do you know what CEREC crowns are or how they may greatly benefit you when you require restorative care? Is this new to you, so to be honest, you're not even sure what that abbreviation stands for? In a nutshell, this is your chance to receive a crown in just one day when you need one. As for the particulars that you're not certain about or that you can't quite remember, we are happy to offer a quick, helpful refresh. You'll have all of the important facts you need to get caught up!
What's CEREC Stand For?
Let's begin with helping you understand what CEREC means in the first place! When we are talking about a CEREC crown, this stands for Chairside Economic Restorations of Esthetic Ceramics.
Why Is A One-Day Crown Exciting?
Let's break things down a bit further. You know what CEREC stands for now. However, what's it all mean? Well, a CEREC crown is one that is made chairside, meaning, you are not waiting for your impressions to be sent to a lab where the crown will be crafted. Instead, it will be made on-site. It's a restoration made with ceramic to protect your smile's esthetics (or the way your smile looks). Translation: You'll get a beautiful crown that blends with your smile (and all in a single visit rather than within multiple weeks).
How Do You Make It So Quickly?
Here's how your CEREC crown is made in one day: The CEREC machine and its CAD/CAM technology allow for the following:
Digital impressions
Digital design
The crafting of a crown from a block of ceramic on site (at our practice)
Once the crown is ready, we can place it immediately!
Receive A CEREC Crown With Us!
If you require a dental crown, remember that you may visit us to discover if you are a candidate for CEREC and to receive a same-day crown! Schedule an appointment or initial consultation by calling Advanced Dental Concepts in Auburn Hills, MI today at (248) 852-1820.