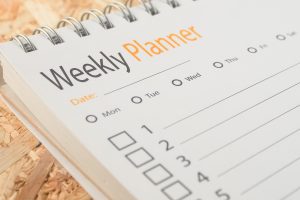 One of the main factors that comes into play regarding receiving dental implants is whether the time is right for you. How to determine such a thing, you may wonder? Well, determining that final answer requires a multifaceted approach to getting there. Consider some questions that will help you better understand how we determine if you are a candidate for placement at the current moment (and remember, if you are not, there are ways to get there!).
Are You And Your Calendar Prepared?
This is something that is not specific to you alone. Everyone will go through the extended process that is required if receiving dental implants is the goal. Keep in mind that this is not a one-visit treatment. It's going to take up several months to a year of your daily life and calendar. So, provided you have already determined you can make it work, you're headed in the right direction.
Is Your Smile Ready?
Is your smile prepared for the placement of dental implants? This is something we can more thoroughly speak to during a visit with you. A patient who is "ready" will be one without current oral health problems or jaw damage. If you're not ready in this way, restorative dental care, bone grafting, and other treatments may guide you toward candidacy.
Have You Sorted Out Financial Details?
It is also extremely important that you have spoken with us about costs and that you've taken time to consider whether dental implants will work for you financially. Assuming you have made them work for your budget and have planned for them, then you're in good shape.
Prepare For Implants With Our Reminders
Remember that even if you're not ready for implants today, you can easily become ready with some simple steps. Find out more with a visit! Schedule an appointment or initial consultation by calling Advanced Dental Concepts in Auburn Hills, MI today at (248) 852-1820.