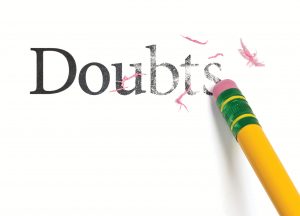 We understand that when you learn about dental implants, you may be blown away by what these tiny powerhouses can do for your smile. As a result, you may convince yourself that becoming a candidate for this prosthetic solution for tooth loss must be quite difficult. The truth is, it's not as serious as you think. We suggest you do your best to stop doubting candidacy and instead, to see us about your smile. You may discover implants are absolutely an option for you!
Candidacy Can Change
Remember that your candidacy can change. This is very important in the world of dental implants. Why? Well, you might not make a good candidate today. You may have one or more things wrong with your oral health that require repair. The fortunate thing is that repairs are possible! Whether you require grafting for jaw damage, care for periodontal problems, etc., you may be able to plan to become a candidate in the future.
Candidacy May Be Better Than You Think
You might think that you're not a very good candidate for dental implants. However, the things you're worried about may not be any cause for concern. For instance, you may think that if you smoke or if you have had gum disease that it's impossible to consider implants. Not true! Are you surprised? Learn all about it by seeing us.
Candidacy Questions Are Welcome!
Remember that rather than believing in the worries and the doubts, it's much better to ask us questions. You will generally find that many of your assumptions are just that: Assumptions. For facts about implants, come on in.
Discover Whether You Make An Implant Candidate Today!
See our team to discuss whether implants will work well for you and to learn more about your personal candidacy. Schedule an appointment or initial consultation by calling Advanced Dental Concepts in Auburn Hills, MI today at (248) 852-1820.