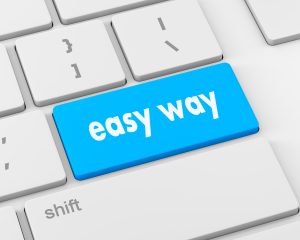 When you're upset by details of your smile you wish you could change, you may feel torn. On one hand, you know that cosmetic dentistry can help. On the other hand, you don't really think that you are going to have the time to commit to the treatment you'll probably require. What if we were to mention that you may be assuming treatment is going to take much longer than it really will? Before you make any time-related assumptions, we strongly suggest you consider a couple impressive options for esthetic improvement that are much quicker than you may have realized possible!
Quick Fix For: Discoloration
You don't have to deal with a two-week treatment in order to see your discoloration fade as a whiter smile is revealed. Fortunately, we offer Zoom! Whitening! What does this mean for you and your schedule when you need a brighter smile quick? Fortunately, all it takes it setting up a visit with us. Then, when you come in, we will administer this treatment that takes only a bit more than one hour. You'll walk into our practice with a yellowed or dim smile and you will leave with one that is several shades whiter. The results will be dramatic but the time you spend will be minimal for this cosmetic dentistry treatment.
Quick Fix For: A Not-So-Straight Smile
If your smile isn't as straight as you'd like but you aren't dealing with a serious problem with the way your teeth are aligned, you may feel stuck. You know that traditional braces will take about two years. However, your smile really just needs a little help. Good news: We offer Fastbraces, which are geared toward your cosmetic dentistry needs. They take about half the amount of time as a traditional treatment (or less)!
Learn More About Accelerated Cosmetic Care With Us
We offer treatments that can ensure you receive the care you're seeking without taking more time from your busy schedule than your calendar will permit! To learn more, schedule an appointment or initial consultation by calling Advanced Dental Concepts in Auburn Hills, MI today at (248) 852-1820.