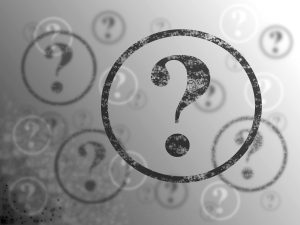 When you think you're seeing the result of bleeding gums in the sink but you check out your gum tissue and you cannot find the source, this may leave you a little confused. The good news is that when you don't know for certain, you can always come in for a dental checkup with us, so you're on the safe side: Either we will tell you all is well or we will detect gingivitis, suggest treatment, and your gums may return to excellent health. As for what may or may not be happening as you're caring for your smile, our Q's and A's will be of help.
Questions and Answers
Question: How do I know if I'm seeing blood in the sink and if I may require a dental checkup?
Answer: If you don't see your actively bleeding gums but you do think you see blood in the sink with your toothpaste, then you cannot know for sure. Instead, you should simply schedule a visit with us no matter what.
Question: Are there any other obvious signs I can look for that may suggest I'm dealing with gingivitis or other gum disease issues?
Answer: Yes! Swollen gum tissue, gums that are bright red or purple (rather than pink), a yucky taste in your mouth, and uncomfortable gums all point to possible gum health concerns. Remember, as well, that things like fluctuating hormones can increase your likelihood of bleeding gums.
Question: Is there something else I should consider that may cause you to find nothing wrong with my oral health during a dental checkup?
Answer: Yes! You may be forgetting about the color of the toothpaste you're using (is it red?) or the food, beverage, medication, candy, etc., that you're eating before your dental hygiene session. If it's highly pigmented with red dye, you may be confusing it for blood when you brush and spit. Keep this in mind!
See Us For Bleeding Gums ASAP
Remember that the sooner you see us for potential gum health concerns, the easier it is to resolve the issue and keep your smile safe. To learn more, schedule an appointment or initial consultation by calling Advanced Dental Concepts in Auburn Hills, MI today at (248) 852-1820.