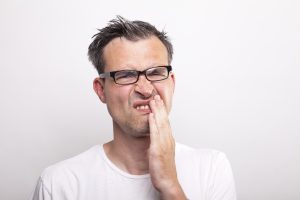 You usually use toothpaste that's for cleaning your teeth, offering some additional whitening, the stuff that removes plaque, and possibly that offers tartar prevention. However, when you begin noticing that your teeth are feeling a little (or a lot) uncomfortable because of dental sensitivity, you stop in your tracks and ask: Will sensitivity toothpaste do the trick? Or, is this not a promising option? We can answer that!
Yes, Toothpaste For Sensitivity Can Work
If you're dealing with dental sensitivity and you want to do something about it (or we have instructed you to use special toothpaste to achieve relief), then you may be wondering what to think of this. Will it really work? The answer in short is that yes, it can work. However, it requires more than just one application.
Why It Works And How
Sensitivity toothpaste can help you with dental sensitivity if you use it every single day, each time you brush, and you continue using. We may tell you to stop at a certain point (particularly if we treat an underlying cause that we discover). Or, we may let you know you may be using this type of paste for life! Here's what you must remember:
The toothpaste has a cumulative effect. It doesn't work on contact. You must give it time to offer relief.
It's very important that you follow the instructions that come with the toothpaste to ensure you're applying it correctly (for instance, you will usually need to avoid drinking or eating anything immediately after use).
See Our Team For Issues With Sensitivity
It's always best to take time to see us about dental sensitivity, so we may offer help and so we can also make sure nothing requires treatment. To learn more, schedule an appointment or initial consultation by calling Advanced Dental Concepts in Auburn Hills, MI today at (248) 852-1820.