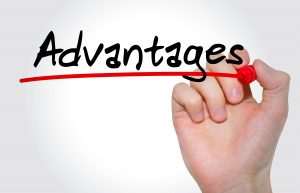 As you know, any type of prosthetic for your tooth loss will be an improvement when you compare it with the experience of having open areas in your smile. However, what you might forget is that when you choose dental implants with our Auburn Hills, MI practice, you're selecting some very exciting advantages that stand apart from what you get with traditionally supported prosthetics. Since it can be difficult sometimes to remember what makes implants so special, we'd love to review some key benefits that may guide you toward choosing them as your number one solution.
No More Worrying In Social Settings
Think about the amount of times you have felt worried about your smile in social settings. This could include anything! Maybe you're out to brunch with friends or family, you're at a wedding, you're at a work event, you are simply catching up with a friend you happen to see when you're out and about: If you're speaking or you're eating (or both), this can cause you to feel a bit frantic that your prosthetic will move. With dental implants, there's no bit of budging whatsoever.
No More Challenges With Your Daily Experience
What do you do every day without fail? You eat something. You care for your smile. You talk. Rather than going through every single day of your life dealing with challenges like trying to carefully select foods that you can more easily chew, feeling like you cannot articulate words the way you used to, or dealing with an ongoing battle with your dental hygiene, choose dental implants. They make these problems go away!
No More Embarrassment About The Way You Look
Maybe without any of the aforementioned problems involved, you still feel embarrassed about the way you look. Perhaps you don't have a prosthetic in place yet. Maybe you have one from another practice but you are unhappy with the design and feel it doesn't look the way you'd like. In any case, when you choose dental implants to restore your smile, you are going to be reentering the world with a smile that just looks like, well … your smile!
Fix Your Smile After Tooth Loss With Implants
Come in to find out more about dental implants and whether they're the solution you need for your smile! To learn more, schedule an appointment or initial consultation by calling Advanced Dental Concepts in Auburn Hills, MI today at (248) 852-1820.