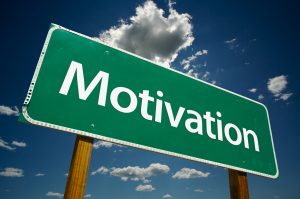 When you know that you need a cleaning and checkup, what do you do? Do you call our practice right away to set it up? Or, do you shrug it off, run in the other direction because of dental anxiety, or anything else that prevents you from actually making your way toward our doors in Auburn Hills, MI? If you're not on the ball with your preventive care, then we'd love to offer you some realistic, helpful motivation that might give you that little spark you need! Remember, we are always here for you, so if you have a question or just aren't sure about the date and time, call us up!
Remind Yourself: Your Care Isn't Going To Cut It (Alone)!
You need a cleaning and checkup two times each year. What's the motivation regarding this simple detail? Well: If you don't come in for them, your care that you're providing yourself (brushing, flossing) isn't going to be enough! It's an integral part of your smile care but you'll still develop tartar that will build and build (and you may overlook problems) if you're not coming in consistently! Prevent these problems and see us instead.
Set Things Up Way, Way In Advance
You already know that you're going to need to see our team when you're ready for your cleaning and checkup. So, what that means, is that you already know who to call, the practice you'll be visiting, and all it takes is sorting out the date and time that will work. If procrastination is one of those factors that makes you more likely to continue neglecting your prevention, then we strongly suggest you get your visits ready ahead of time. Call our office! Talk with us. Figure out how to keep visits set up in advance, so you're never tempted to just keep pushing it off and off. Instead, you'll always be prepared and will have all of the potential guesswork taken out.
Think About What Happens When You Neglect Your Visits
As mentioned, when you neglect your visits, tartar that forms continues to build. You end up with more and more of it, over which plaque builds up. Then, you've got yourself a problem or two (or three). You might have bad breath, a cavity, develop gingivitis, and the yucky list goes on! So, we think you'd probably prefer the ease of twice-annual preventive visits instead!
Schedule Your Cleanings And Checkups For Healthy Teeth
If you want a healthy smile, don't forget that it means you'll need to come in to see us for your dental cleanings and checkups! To learn more, schedule an appointment or initial consultation by calling Advanced Dental Concepts in Auburn Hills, MI today at (248) 852-1820.