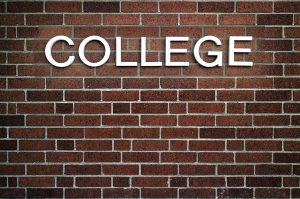 The school year is just beginning! Perhaps you just brought your child to college, got everything settled in the dorm room, and then said a teary "goodbye" as your son or daughter spreads those wings (and you've got another child on the way to a university very soon). Or, maybe you have a kiddo just beginning high school senior year and you're wondering how to get started with college applications. Perhaps your child has questions, too! Not to worry: The upcoming College Readiness Talk will help.
What Is This?
This is your chance to listen to a talk with your teen as it applies to getting ready for college. You will be listening to (and may participate in) a conversation about choosing colleges, getting started, the journey and what to expect, how to prepare, and more! Oakland University's Patrick Cassidy will be leading the event.
When Is It?
The talk takes place on September 18th, 2018 from 6:30pm to 7:30pm.
Where Is It?
Head to the Auburn Hills Community Center to join in this discussion! It is located at:
1827 N Squirrel Rd
Auburn Hills, MI 48326
Who Is Invited?
This is an event that welcomes any teen interested in learning more about college, ages 13 through 18.
How May I Find Out More?
Feel free to pick up the phone and call 248-370-9400 to find out additional information about the event!
Bring Your Teens In To Keep Their Smiles Clean
Remember that we look forward to treating you and your entire family, so your smiles are healthy every single day. To learn more, schedule an appointment or initial consultation by calling Advanced Dental Concepts in Auburn Hills, MI today at (248) 852-1820.