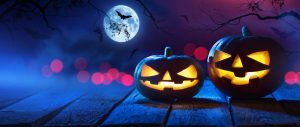 Hey, there! What have your teens been doing the last five years around this time? If you just answered, "Laser tag!" then not to worry, the big day is here again: It's the 5th Annual Zombie Laser Tag event! Of course, if this is brand new to your kids, they're in for quite a treat. So, get ready for a truly electrifying afternoon in early celebration of Halloween 2018 in Auburn Hills, MI!
About This Event
The 5th Annual Zombie Laser Tag event is your teen's chance to hang out with other playfully competitive community members who are ready to zap it out, while the 13th Annual Spooktacular is going on. It's going to be quite the couple of hours! While your teens don't have to wear a costume, they are most certainly invited to!
Location Of Event
The laser event will take place in downtown Auburn Hills at Riverside Park. The address of the park follows:
3311 Squirrel Ct
Auburn Hills, MI 48326
Event Date And Time
Show up for the fun on October 27th, 2018 from 12noon to 2pm.
Invite List
This activity is for teens 13 years of age through 18.
Materials To Bring
Just bring yourself! The rest will be provided.
More Information
Learn more by calling 248-370-9400.
Prioritize Your Smile Care When You Schedule Your Preventive Visits
Set up preventive care with your dental exams and cleanings once every six months to ensure your smile is in tip-top condition! To learn more, schedule an appointment or initial consultation by calling Advanced Dental Concepts in Auburn Hills, MI today at (248) 852-1820.