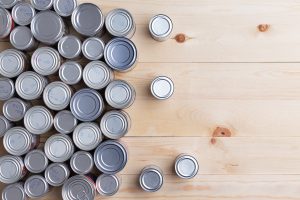 We are heading right into the heart of holiday time, which should be a lovely, joy-filled, festive time for all. However, for those in our community who are struggling, this can be a particularly difficult time of year. If you're looking for ways to contribute, you may wish to learn more about the multi-day Community Food Drive being held in order to benefit our town, as we support the Neighborhood House Food Pantry.
How May I Help?
If you would like to contribute, you may donate your non-perishable food (both dry items and canned items will be accepted) throughout the week.
Where May I Donate?
You may bring your donations to one of the following locations:
City Hall Or The Community Center
1827 N Squirrel Rd
Auburn Hills, MI 48326
Auburn Hills Public Library
3400 E Seyburn Dr
Auburn Hills, MI 48326
When Is The Drive?
The drive will be held from October 29th, 2018 through November 5th, 2018.
What If I Have Questions?
Feel free to get in touch with Karen Adcock by calling 248-370-9353.
Enjoy The Benefits Of Preventive Care By Setting Up Cleanings And Checkups
Come on in for your every preventive care need, so you can enjoy long-lasting oral health. To learn more, schedule an appointment or initial consultation by calling Advanced Dental Concepts in Auburn Hills, MI today at (248) 852-1820.