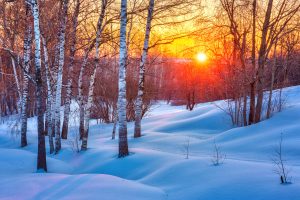 There are lots of things on your list when the holidays suddenly start to inch closer and closer into sight. So many things, in fact, that your to do lists might not include your smile because you simply forgot all about it! Don't let this happen. Instead, let us help you remember that your smile needs to remain at the forefront of your thoughts even during this oh-so-special time of year. Our Auburn Hills, MI team reminds you that we are here for whatever it is your oral health may require, of course, and some helpful hints mind help you to remember what's really important when it comes to your teeth and gums!
Remember To Check In About Your Dental Insurance
Do you have dental insurance? If you don't know the ins and outs of your plan, then it might be time to take a closer look. Did you know that in most cases, the benefits that come with that insurance aren't going to roll over into the New Year but instead, what's remaining will disappear and you'll start over once the calendar says 2019? Find out more, so you don't accidentally overlook this detail (and miss the chance to receive coverage for the care your oral health needs).
Don't Forget: There's Still Time For Cosmetic Care!
Yep, you've got just enough time left to fix up your smile, so your confidence is through the roof during holiday-time socializing. Tell our team what you need regarding cosmetic dental care sooner than later!
Give Your Family The Gift Of Healthy Smiles!
They might not appreciate it quite as much as whatever you plan on wrapping up and handing over for the winter holidays but you will know that giving your family the gift of healthy smiles is quite significant. Our team suggests taking a moment to check in regarding the oral health, the dental care needs, and any other details or concerns with each member of your family. If someone needs a dental filling, needs their next checkup, or anything else, we encourage you to call us. Check your calendar to ensure everyone is up to date by the new year, so you can simply smile, enjoy yourselves, and all without worrying about your grins!
Schedule Care To Promote Relaxed Holiday Time
Remember that when you've checked your smile care off the list, you can simply relax and enjoy holiday time! To learn more, schedule an appointment or initial consultation by calling Advanced Dental Concepts in Auburn Hills, MI today at (248) 852-1820.