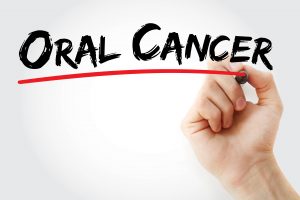 Oral cancer isn't something you want to spend a whole lot of time thinking or talking about. However, it is a topic for which you should have a solid foundation of knowledge so that you can avoid any of the potential consequences it can bring. For instance, are you already completely aware of how to prevent such problems and the role that our Auburn Hills, MI team's preventive care plays in keeping your smile safe? Take a moment to consider a few details that can actually prove to be life saving! They're easy to store in your mind and give your oral health lots of protection.
#1: We Screen For It During Checkups
You don't need to do anything special in order to receive a screening for oral cancer. It's simply part of your dental checkup with us. So, as long as you are setting up preventive care visits for yourself, you know that you're doing what we suggest you do in order to keep a close watch on your oral health. It doesn't get much easier!
#2: Checkups Let Us Find It Early (And Treat It Early)
Our team knows that you may think of diseases as something you treat only when clearly apparent changes occur. However, with your oral health, the changes that are associated with oral cancer often happen without you being able to detect it. This is what makes checkups such an integral part of your oral health protection: We have the technology and training to find it for you and to then treat it immediately.
#3: It Is Something To Consider
Of course, we don't want you to begin feeling worried about oral cancer or to feel you should actively be doing something every day to prevent it. We simply suggest you do what you can to maintain oral health, which includes things like brushing, flossing, and seeing us for visits. You may also avoid things that increase your chance of this disease, such as tobacco use. As for the reason you should consider it, rather than pretend it doesn't exist? There are over 50,000 new cases each year and the disease can be fatal when left unchecked. Instead, keep up with prevention, so should any changes occur, we can very quickly treat them.
See Us For Oral Cancer Screenings During Visits
Come in for the dental checkups you need to maintain a completely healthy smile! To learn more, schedule an appointment or initial consultation by calling Advanced Dental Concepts in Auburn Hills, MI today at (248) 852-1820.