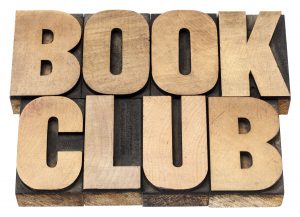 Has it been quite a while since you read the Harry Potter series and, now that your middle schoolers are finally getting into it, you are having a hard time remembering enough of it to have long conversations? Have you noticed that your kiddos really love talking it over with friends? If so, then you may wish to check in with them about whether they'd enjoy the upcoming Harry Potter Book Club at our Auburn Hills, MI library! It's for children in grades four through eight and is sure to be fun.
What Is This?
This is your kid's opportunity to talk with other middle schoolers about the magical world of the Harry Potter books in the format of a book club! Kids will read at home and discuss three chapters during each meetup and will enjoy an activity that centers around the book, as well.
Do We Need Our Own Book?
You may use your own book or you may check one out from the library. The first book in the series in Harry Potter and the Sorcerer's Stone.
Can My Child Just Show Up?
No, you must register, as space is limited.
Where Is The Book Club Held?
Your child will attend the book club in the Small Meeting Room at the Auburn Hills Public Library, located at:
3400 E Seyburn Dr
Auburn Hills, MI 48326
When Is The Club Meeting?
The club will meet on November 20th, 2018 from 7pm to 8pm.
How May I Find Out More?
You may call the library at (248) 370-9466.
Bring Kids In For Checkups To Promote Healthy Smiles
Don't forget that kids and adults of all ages need their dental checkups and their cleanings, too, in order to enjoy lasting oral health. To learn more, schedule an appointment or initial consultation by calling Advanced Dental Concepts in Auburn Hills, MI today at (248) 852-1820.