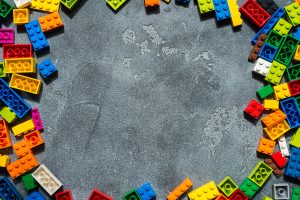 Are you a huge fan of LEGOs because they offer kids (and adults) such a wonderfully simple way to learn to build, work on motor skills, to think creatively, to get better at solo work or team work, and more? However, are you growing increasingly tired of stepping on them when you least expect it? Good news: You can make the most of these lovely blocks with the upcoming LEGO Club!
About This Event
The LEGO Club is meeting at our library and invites everyone in your family, kiddos on up through adults, to attend and work on building a masterpiece! Even more exciting? You can leave your work behind and feel happy knowing it won't be touched until the club meets again!
Event Date And Time
The next LEGO Club meeting will take place on December 1st, 2018 from 2:00pm to 3:30pm.
Event Location
Head over to the Storytime Room at the Auburn Hills Public Library to enjoy the LEGO Club! The meeting will happen at the following address:
3400 E Seyburn Dr
Auburn Hills, MI 48326
Invite List
All ages may attend!
Further Details
If you want to speak with a member of the library or have questions, simply dial (248) 370-9466.
Enjoy A Healthy Smile By Seeing Our Team For Care
Don't forget that a healthy and comfortable smile is easy to attain and to keep when you see our team for your dental care needs. To learn more, schedule an appointment or initial consultation by calling Advanced Dental Concepts in Auburn Hills, MI today at (248) 852-1820.