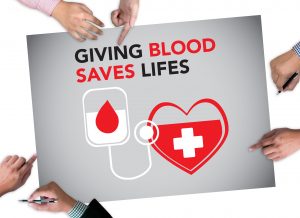 Do you always feel a sense of urgency to give back after you've enjoyed a wonderful holiday? When you're seeking out ways to give in the community in the new year, you may need to look no further than the upcoming Red Cross Blood Drive in our Auburn Hills, MI community!
About the Event
Have you ever donated blood before? If not, here's the rundown: There will be a semi-annual American Red Cross Blood Drive taking place in our town, where you may show up, donate blood (it takes about an hour from your day), and head home. Remember that blood is an essential part of many medical treatments and can save lives! Learn more to ensure you're a qualified donor here.
Event Location
This blood drive will be taking place at the Community Center, located at the following address:
1827 N Squirrel Rd
Auburn Hills, MI 48326
Event Date and Time
This drive will occur on January 3rd, 2019 from 1pm to 7pm.
Contact Information
Do you have questions about this blood drive? Are you ready to set up an appointment? Schedule your time slot or simply receive some answers to questions when you call 248-370-9353.
Enjoy Ongoing Oral Health With Professional Visits
Come see us for the professional dental care you require to enjoy a healthy smile, including cleanings and checkups, which are easy to schedule! To learn more, schedule an appointment or initial consultation by calling Advanced Dental Concepts in Auburn Hills, MI today at (248) 852-1820.