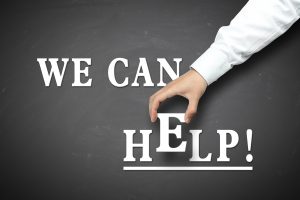 You may feel absolutely enchanted by the smile spaces in your grin and feel that they make this feature of yours more unique! Or, you may not feel like that at all. In fact, you may dislike them due to a variety of factors. They might make it more difficult for you to brush and floss (and then for your smile to remain clean). They may cause you to feel a bit shy about others seeing your smile because you don't like these gaps. Whatever is going on with you in terms of the spacing, if you aren't happy, our Auburn Hills, MI team is so pleased to tell you that we can certainly help!
Fastbraces May Work Wonders
Some patients find that when they are trying to figure out what to do regarding smile spaces, they are definitely going to need some kind of orthodontic care. However, they don't want (or don't have the time) to receive traditional braces. We understand. When you would like your smile to be free of gaps but you'd also like an accelerated solution, we strongly suggest you come in to learn more about Fastbraces. With the help of safe, advanced technology, you can say goodbye to those spaces at a much quicker rate!
Invisalign May Be What You Need
Maybe there's absolutely no way that you are going to come in to receive brackets and wires on your teeth, even if you know it's a very quick treatment. We know that while time is an issue for many of our patients, for others, it's more about one's appearance. No problem! Invisalign treatment may be what you need for your smile spaces. We use a thin, clear aligner tray that you know is in place but that others won't notice.
For Some, Veneers Are Best!
Then again, there are those smile spaces that you can see and that you dislike but that aren't really going to require comprehensive orthodontic improvement. Instead, you may rely on a cosmetic treatment like porcelain veneers. They will close those little gaps as we customize the width of your teeth (and any other details you would like improved).
Take Care Of Smile Spaces With Our Care
When you are ready for the dental care that your smile requires in order to say goodbye to gaps and spacing, we are here to help! To learn more, schedule an appointment or initial consultation by calling Advanced Dental Concepts in Auburn Hills, MI today at (248) 852-1820.