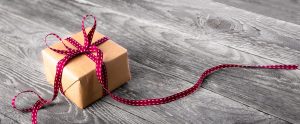 Do you have children in their tween years who are very concerned about their Christmas lists? We aren't talking about the gifts that they want for themselves. No, we are talking about the gifts that they have yet to gather and wrap to give to those they love! If so, you know that kiddos ages around nine through 14 get excited about gift-giving but don't always have the means (deep pockets, a driver's license, etc.) to go out in search of them! Why not give your kids the gift of personalized gift-making with the upcoming Tween Holiday Workshop 2018?
What Is This Event?
For kids who have friends or relatives on their holiday shopping lists but don't have the pocket money to head to department stores, etc., the Tween Holiday Workshop is a chance to create and give a one-of-a-kind, handmade, from-the-heart present! The workshop provides a selection of gift options, so there's something for everyone!
When Is It?
Your kiddos may schedule time for this workshop on Saturday, December 8th, 2018 from 3:30pm to 5:30pm.
Where Is It Happening?
This exciting Tween Holiday Workshop is going to take place at the Auburn Hills Public Library! The address follows: 3400 E Seyburn Dr, Auburn Hills, MI 48326.
Who Is Invited?
Individuals in grades four through eight are invited to participate!
How May One Register?
You may register right here for an easy way to sign up!
Who May I Contact?
You may call 248-364-6712 to register if you choose not to register online and to ask questions!
Enjoy Your Best Smile With Our Dental Care
Remember that you can achieve and keep an exceptional smile when you keep up with your oral health (and any cosmetic care you desire) with our team. To learn more, schedule an appointment or initial consultation by calling Advanced Dental Concepts in Auburn Hills, MI today at (248) 852-1820.