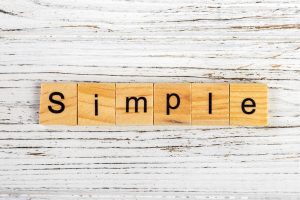 Have you been wondering if your approach to protecting your oral health is all that it can possibly be? Do you wonder if you're pretty good at the brushing part of your smile care but you think you may be lacking in other areas? No problem! What you need is a quick review from our Auburn Hills, MI team as we run through the steps to take for complete smile protection!
Consider Your Nutrition
When we talk about your nutrition, our team simply reminds you that protecting your oral health calls for the intake of the vitamins and minerals that will help you enjoy good health. When your body is healthy, your mouth is healthy, and vice versa! Don't forget that you need things like calcium to build strong bones and teeth. Not sure about whether you're getting all of the nutrients you need? Speak with our team or your general practitioner for additional information about enjoying a varied diet full of protein and whole foods.
Consider Your Prevention
Don't overlook your preventive care. It's the backbone of good oral health! If you're on target with this particularly significant field of dental care, you're focused both on your home care and the protection you receive from our practice. At home, you should brush twice each day and floss, too. With our team, you should be sure to set aside time for two visits every year (this should show up on your calendar about every six months for optimal smile protection) for cleanings and checkups.
Consider Your Actions
Just give a quick thought to your daily actions, so you can feel sure you're not putting your oral health at risk. If you're eating foods that are too hard, for instance, you could damage your teeth. If you're overdoing it on the sugar and you're forgetting to rinse, you may be headed for cavities. You get the picture. Take steps to make wise choices and you can rest easy.
Consider Restorative Care Needs
Remember that if any type of damage, illness, etc., should affect your oral health, the best thing to do is to remedy the issue immediately. How? By coming to us for restorative dental care, of course! We would love to see you and to help. When you're quick to schedule care, you're quick to get your smile healthy again!
Enjoy Oral Health Through Complete Dental Care
See us for the professional services, advice, and more that you need for a healthy smile. To learn more, schedule an appointment or initial consultation by calling Advanced Dental Concepts in Auburn Hills, MI today at (248) 852-1820.