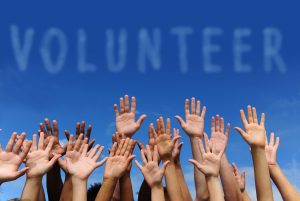 Are your teens doing quite a good job keeping up with school work, their social lives, and more? How about volunteering? Whether they're already quite involved in the world of volunteering or you'd like for them to find a place to start, the upcoming DIVE Fleece Blankets event is a lovely opportunity for your teenagers to help support our Auburn Hills, MI community!
What Is This?
The DIVE Fleece Blankets event is a library get-together, during which your kids and teens from our community will participate in making fleece blankets. Referred to as a "teen drop in and volunteer event" by the Auburn Hills Public Library, where the event will be held, it's an event with a heart! The blankets will be donated to the Oakland County Animal Rescue.
When Is It?
Teens may join this volunteer event on February 28th, 2019 from 6pm to 7pm.
Where Is It?
As mentioned, the event will take place in the Large Meeting Room at the Auburn Hills Public Library, which is located at:
3400 E Seyburn Dr
Auburn Hills, MI 48326
What Does It Cost?
This is a free, volunteer event!
How May I Call The Library?
If you wish to speak with a member of the library, you may call 248-370-9466.
Schedule Time For Teen Care
Remember that in addition to reminding your teenagers to brush and floss their teeth at home, you should also be calling us up to schedule their cleanings and checkups twice every single year for healthy smiles! To learn more, schedule an appointment or initial consultation by calling Advanced Dental Concepts in Auburn Hills, MI today at (248) 852-1820.