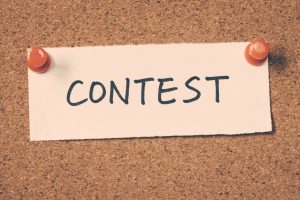 Yes, if you've lived in the Auburn Hills, MI community for any time at all, then you know all about our beloved custodian Bruce Howell and the contest thrown every year in his honor. If you've been impatiently awaiting its arrival, we have good news for you: The 3rd Annual Bruce Howell Memorial Free Throw Contest is almost here, so practice those free throws and plan on attending!
The Free Throw Contest
As you do your best to show off your amazing free throw skills, you'll be doing a whole lot all at once. First, of course, you'll be having loads of fun! Next, you will be participating to see if you just might have a knack for this free throw thing, for which you might win a prize! Then, most importantly, your participation and donations will go toward helping to fund the American Cancer Society. (Hint: You can enjoy a yummy concession stand, too).
Contest Date And Time
Join the free throw fun on February 23, 2019 from 2:00pm to 3:30pm
Contest Location
The contest will be held at the Community Center, which you can find at:
1827 N Squirrel Rd, Auburn Hills, MI 48326
Contest Invite List
Everyone is invited, no matter your age, skill level, etc.! Simply show up ready to have fun!
Admission
The contest is free but your donations are appreciated.
Contact Details
Collect some additional information about the upcoming contest, if you so wish, by calling (248) 370-9353.
Enjoy Smile Health With Twice-A-Year Visits
Remind yourself that scheduling the visits you need to receive comprehensive dental exams and professional cleanings requires less time than you might imagine. We need to see you just twice each year! To learn more, schedule an appointment or initial consultation by calling Advanced Dental Concepts in Auburn Hills, MI today at (248) 852-1820.