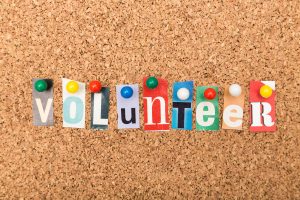 Maybe you have, at some point, looked around during fun events in our Auburn Hills, MI community and thought to yourself: Hmm, I wonder who puts these things together! Maybe you've even wished you could help but you weren't sure just how! If so, you will be pleased to learn that there's always a need for volunteers. Find out more!
About Our Town's Events
You may have been to lots of local events or maybe you have only been to a few! If you're interested in volunteering, we'd like to quickly point out that our community offers a lot of enjoyable and lighthearted fun for everyone! From the annual Mad Hatter Tea Party that benefits the Senior Lawn Program and the Teen Community Garden to workshops, holiday celebrations, and more, there's always something going on (and help is always appreciated!).
How To Volunteer
If you're interested in lending a helping hand, you may get in contact with the Auburn Hills Recreation Department. You may also simply fill out the online form, which will provide you with a list of different areas of interest, such as Parks, Nature Center, Special Events, and more!
Volunteer Requirements
Adults and teens (in grades 9 through 12) are welcome to volunteer! Individuals interested in sponsoring or donating to events, coaching, or acting as program instructors are invited to apply, as well.
Contact Information
To speak with a member of our Parks & Recreation department, you may call 248-370-9353! Feel free to ask your questions.
Bring Your Smile In Soon
Remember that no matter how healthy (or unhealthy) your smile looks or feels, come in every six months for your checkups and your cleanings. They provide you with long-term smile protection! To learn more, schedule an appointment or initial consultation by calling Advanced Dental Concepts in Auburn Hills, MI today at (248) 852-1820.