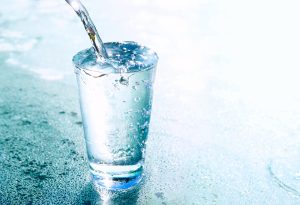 You may notice that you're saying something to yourself every day but following through on that particular goal isn't exactly happening. If your daily mantra is, "I'm going to drink more water!" but the day ends and you haven't really accomplished what you were hoping for, it can start to feel defeating after a while. You also quickly realize that something must change but that's not always the easiest thing to figure out. Fortunately, you have the help of our Auburn Hills, MI team! We are pleased you're considering getting more H2O (it's so good for your oral health) and have tips to make things easier.
Remember Why It's So Helpful
Begin simply by giving yourself a little motivation when you remember why it's important you drink water. Of course, it's something your body needs enough of every day for your survival and for your systems to work correctly! Then, there's the fact that water protects your oral health by rinsing tissues clean and by helping your smile remain hydrated (which is necessary for smile health, chewing, good breath, and more).
Keep It With You
When you keep water with you, it's always easy to reach for it! When you keep a refillable bottle with you that shows measurements, it's not only easy to reach for it and to drink more but it's very easy to track it and remain accountable unto yourself! Keep this in mind.
Choose What You Like
We know that you may think all water is alike. However, some patients have their favorites, which means it may be worth looking into. Perhaps you avoid water because you don't really like the taste or the after-taste. Remember to consider that you may prefer drinking water over tap water, you may like the taste of spring water more, etc. Try out different options (your oral health will benefit!).
Swap Other Beverages For Water
One way to add more water into your day, so you're protecting your body and your oral health, is to swap something you usually drink out with a glass of water! For instance, maybe you drink a soda every single day for lunch. Skip the soda and opt for water instead and you'll have already upped the amount you drink (and your teeth and overall health will absolutely thank you!). Remember, fewer pigmented or acidic drinks and more water means fewer smile concerns and fewer stains!
Make Smile Protection Easy
When you realize you need a little help protecting your smile, remember that our team is on your side! Whether you need a treatment or you could just use some help getting on track with good habits, we are here for you. To learn more, schedule an appointment or initial consultation by calling Advanced Dental Concepts in Auburn Hills, MI today at (248) 852-1820.