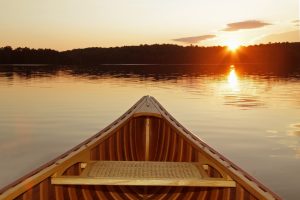 You know all about this one! Maybe you've cheered someone on before. Perhaps you have raced in the past. However you have participated, you know that Paddlepalooza is a whole lot of fun and requires quite a lot of energy! Don't miss out on this Auburn Hills, MI annual kayak and canoe extravaganza in its 11th year!
About the Event
Take this event on as a serious competitor or participate in a laid back, all-about-fun way! It's your choice. Whether you sign up for the Kayakers' race, the Canoeists' race, or the Adventure event, you will most certainly have an amazing time! Just remember to hydrate, get lots of sleep, slather on that sunscreen, and register soon to reserve your spot! (Good news: If you participate, you'll also get a T-shirt and free lunch!).
Event Date and Time
The event is taking place on Saturday, June 1st, 2019 from 6:30am to 12:00pm! Get ready to get a bit wet and to put your all into it (or show up to see who wins a trophy!).
Event Location
The events will take place from Clinton River to Riverside Park. Consider the following for check-in and results locations:
Check In At Riverside Park:
3311 Squirrel Ct
Auburn Hills, MI 48326
Enjoy Results And Trophies At River Crest Banquet Center:
900 W Avon Rd
Rochester Hills, MI 48307
Event Costs
The entry fee for Paddlepalooza is $20 per person plus additional rental fees for kayaks ($35 each) and canoes ($45 each).
Participant Requirements
You must be 12 years of age and older to participate!
How To Learn More
For more information and to register, you may call Auburn Hills Parks & Rec at 248-370-9353.
Enjoy A Healthy Smile
Enjoy a smile that is healthy and that stays in excellent health when you remember to follow through on the care we suggest. See our dental team to get caught up, to continue prevention, and more! To learn more, schedule an appointment or initial consultation by calling Advanced Dental Concepts in Auburn Hills, MI today at (248) 852-1820.