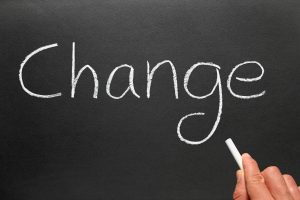 Are there some cosmetic changes you think you would like for yourself? Do tell! We know that when it's something you're electing to improve (especially if you don't have any past experience with cosmetic care), you may feel as though you are supposed to be as conservative as you can or that you will need to pick and choose. The truth is, the sky's the limit! We would much prefer for you to be open and honest with us about all of your goals, so our Auburn Hills, MI team has the opportunity to truly guide you toward the smile you want.
It's Okay To Want A Whiter Smile
You might feel like you're supposed to be happy with your smile because it looks good enough. Or, you figure that other patients have more severe discoloration, so you feel strange asking about teeth whitening. What we want you to remember, though, is that you are more than welcome to have any dreams for your smile that you wish! Want a whiter smile? Want a really white smile? Talk with us! We can explain what's realistic, what's safe for your teeth, and guide you from there.
It's Fine To Not Love What Nature Provided!
Maybe your smile isn't aligned but part of you feels like you should be able to embrace your grin exactly as it is. Maybe you have gaps that you don't love. While it's definitely wonderful to feel confident about yourself, remember that misalignment is certainly something that may draw a bit of judgment and it can also prove to be a problem for your oral health. If you aren't thrilled, let us know! Cosmetic care in the form of Invisalign treatment can align your teeth!
It's Common To Desire Tons Of Changes
You might feel shy to tell us what you want because you're looking at quite a long list of complaints in terms of your current smile! You want a whiter smile. You want to change the shape of your teeth. You'd like them to look longer, as well. Oh, and you sure wish the little spaces weren't there. Not to worry: Our practice has porcelain veneers as an option for this very reason! They help you alter, cover up, and improve a long list of concerns, so simply let us know if you want to discover even more about them!
Be Open About Smile Improvement Wants
Let us in on your hopes and dreams for your smile improvement needs, so we can help you address the problems you're seeing when you look in the mirror. Access cosmetic care with our team soon! To learn more, schedule an appointment or initial consultation by calling Advanced Dental Concepts in Auburn Hills, MI today at (248) 852-1820.