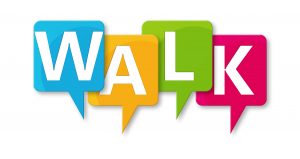 Remember taking those nice, long field trips when you were in elementary school? You'd head out for a fun, educational event, you'd eat lunch, and head home for the day feeling happily tired from an exciting excursion! If you're nodding your head in agreement, then you may enjoy some nostalgic fun with this upcoming Dow Gardens & Whiting Forest Canopy Walk! It's an event to which you show up, enjoy motor coach transportation, and get a true day's worth of knowledge (and some serious walking) in our Auburn Hills, MI community!
What Is This Event?
What could be better than an educational morning, a delicious lunch, and an overwhelmingly beautiful walk? If you just said, "Nothing!" then don't miss out! Meet up with other community members for a yummy lunch and the following:
A tour of the Alden B. Dow Home and Studio
A Dow Gardens Garden Tour
A Whiting Forest Canopy Tour
When Is It?
The walk event will take place on June 27th, 2019 beginning at 8am.
Where Is It?
Enjoy the canopy tour experience at the following locations:
Dow Gardens
1809 Eastman Avenue
Midland, MI 48640
Whiting Forest
2203 Eastman Avenue
Midland, MI 48640
Who May Attend?
All are welcome! However, keep in mind that the trip is walking- and stair-heavy.
How Much Is It?
The event costs $91 per person.
May I Learn More?
Of course! Learn all about the Dow Gardens by visiting their website here.
Enjoy A Summer With A Healthy Smile
Call us soon, if you realize that it is time to set up your next dental visit with our team! Take excellent care of your smile over the summer months, both on your own and with our help, for continued oral health. To learn more, schedule an appointment or initial consultation by calling Advanced Dental Concepts in Auburn Hills, MI today at (248) 852-1820.