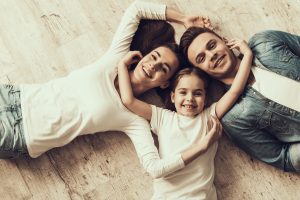 We are fully aware, of course, that when school is out, it means you're suddenly giving a significant increase of your attention to your kids all day, every day! Class is not taking up time, there's no homework to be had (except maybe a bit of summer reading), and you've got lots to do to fill up your days both in terms of fun and in terms of "stuff that's too hard to accomplish during the school year." While our Auburn Hills, MI team certainly suggests you address your children's oral health needs over the summer, we also remind you: Don't forget about your own dental care!
Schedule Visits As A Family
We know that getting each member of your family in for dental checkups and cleanings may sometimes sound overwhelming. Of course, you are no stranger to planning visits for your kiddos over the summertime. However, as far as getting your own dental care up to date, this may cause you some uncertainty as to how to navigate the details. We remind you to consider scheduling the whole family's care at one time, so we can help you get the family in and out just twice a year! Ask us about easy options when you're not sure!
Remember To Address Your Restorative Needs, Too
The summer is absolutely a wonderful time to get your kid's smiles updated in terms of the restorative dental care they may require. However, don't forget that this season is just as convenient for you to address any oral health needs you have as it is for your kids! Don't wait until days get incredibly busy again once school is back in session. Instead, call us up, let us know what you require, and we will help you figure out the best date and time to come in to get your filling, your crown, or anything else you may require to get your smile on track!
Brush And Floss As A Family (Or Dedicate Specific Times)
If you find that it feels a little bit difficult to keep your smile on track at home because the days' schedules are changing so much due to the summer season, then get the whole family on board! Make sure everyone is doing what they need to do for their oral health either by brushing and flossing as a family or by designating certain times of the day "dental hygiene time," during which everyone heads to the bathroom for smile care. It's easy and will help you maintain your routine!
Treat Your Smile Well This Summer
Remember to include yourself in the dental care that takes place over summer vacation! Schedule visits and take care of details not only for your children but also for yourself and your partner! To learn more, schedule an appointment or initial consultation by calling Advanced Dental Concepts in Auburn Hills, MI today at (248) 852-1820.