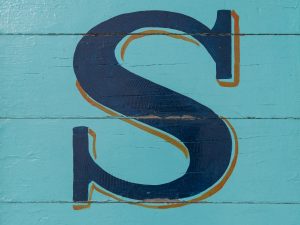 Once classes are through and you've got those sets of adorable eyes looking up at you, blinking, and trying to look sweet (so you will bring them to the park, the pool, and more), it sinks in: Summer is here and it's a new world for the next couple of months! With all of this time off, you have lots to do and to consider and, in terms of smile care, you have some seasonal hazards to think about! The good news is that it's very easy to keep your kids' smiles on track over summer vacation. More good news? Our Auburn Hills, MI team is here with some helpful, easy-to-remember, starts-with-an-S suggestions!
Sun Protection: Do It!
When summer shows up and your kids are out of school, you'll probably be spending a lot more time soaking up the sun. Don't forget that sun protection becomes a huge factor, as a result! Even when you're hiding out in the shade, you're still exposed to harmful rays, so slather on the sunblock! Wear sunglasses. Toss on some cute hats. Remember to reapply your sunblock, too. When you're mindful about the details, you can easily avoid sunburns (and damaged skin, lip tissue, and more). Have questions? Just let us know!
Seeds: Stop Before You Bite!
Remember, smile care during summer means, in part, watching for new additions to your daily routine that you might accidentally overlook and that might cause problems for teeth and gums. A very common concern? Seeds! Pits! You're probably enjoying a lot more seasonal fruit, which can mean a greater chance of damaging a tooth and needing a dental crown. Take that extra step to select seedless varieties, to check fruits (and more), and to let your kiddos know if they need to bite with caution.
Sunny Drinks: Beware!
We know that this sunshine-filled time makes you feel ready for some super sunny drinks. This includes all things refreshing and citrusy. However, don't overlook the fact that this isn't exactly a good addition when your focus is smile care! Whether it's lemonade, orange juice, or other juice, it's going to be very acidic, which promotes acid erosion, cavities, etc. This doesn't mean you have to avoid sipping sunny stuff altogether. However, it is best to limit acidic beverages and you should always remember to rinse with water once you're through!
Make Summer Safe And Fun!
Keep your summer plans on track and your kids' smiles healthy when you consider simple but highly impactful tips from our team! Remember that we invite you to schedule a visit ASAP, before summer is through! To learn more, schedule an appointment or initial consultation by calling Advanced Dental Concepts in Auburn Hills, MI today at (248) 852-1820.