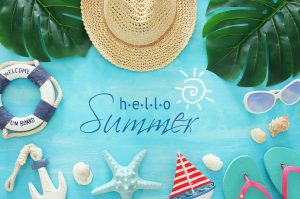 When you realize that summer is just around the bend, what is your first thought? That it's time for some enjoyable moments spent outdoors? That you could really use some ice cream right about now? Maybe you envision the other mouth-watering summer-specific delicacies you'll get to enjoy once friends and family start having BBQs! Fortunately, you can enjoy one powerful dose of summer fun with the upcoming Summerfest 2019 to kick off summer right in our Auburn Hills, MI community!
About Summerfest
It's a two-day summer festival (hence the name: Summerfest) that you won't soon forget! Celebrate the arrival of summer with this 14th annual event, as you enjoy the aforementioned ice cream, BBQ, weather, and even more! Remember to take part in the cakewalk, join the activities that are ready for every member of the family, dance around to the live tunes, check out the art, cruise the impressive car show, and enjoy even more exciting opportunities around every corner!
Summerfest Dates And Times
This year's Summerfest will take place during the following times:
Friday, June 21, 2019: 4pm to 10pm
Saturday, June 22, 2019: 11am to 10pm
Location Of This Festival
Summerfest will take place in our very own downtown Auburn Hills!
Invite List
All are welcome!
Contact Information
Have Summerfest questions? Get in contact with Parks and Rec at 248-370-9353.
Spend Time With Our Team
Remember to include your dental care and the care of your entire family in this summer's plans for yourself! Set aside just a little bit of time for smile care essentials, such as cleanings and checkups, for amazing results! To learn more, schedule an appointment or initial consultation by calling Advanced Dental Concepts in Auburn Hills, MI today at (248) 852-1820.