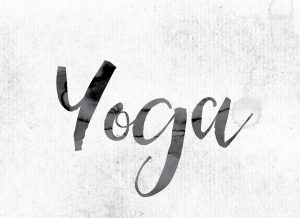 What's even more exciting than getting to practice yoga, as you center your thoughts, relax your body, and walk away feeling rejuvenated? How about helping out a good cause, while you're settling into one pose after another? If this sounds like a nice way to spend your time in our Auburn Hills, MI community, then take a moment to consider attending Yoga For A Cause: Book Drive!
What Is This?
As it sounds, you'll get to show up for an intro yoga class! Whether you've done yoga before or you are brand new, this session will guide you through the details that you need in order to become a yogi, to say goodbye to physical stresses from the day, and to feel yourself physically and emotionally become more aligned! All you need is an outfit that feels good, a mat, and to feel ready for guidance from a certified yoga instructor!
When Is It?
The event will take place on July 1st, 2019 from 6:30pm to 7:30pm.
Where Is It?
Join in the experience at the Community Center Back Patio, Seyburn B, located at:
1827 N Squirrel Rd
Auburn Hills, MI 48326
How Much Is It?
The event is free! However, to help with the book drive portion of this experience, you are invited to donate books for children in kindergarten through 6th grade!
Protect Your Grin This Summer
Take time to schedule the dental checkups, cleanings, and any additional visits you might need throughout the summer season, so you can head into fall with a beautiful, healthy smile that you can easily maintain. To learn more, schedule an appointment or initial consultation by calling Advanced Dental Concepts in Auburn Hills, MI today at (248) 852-1820.