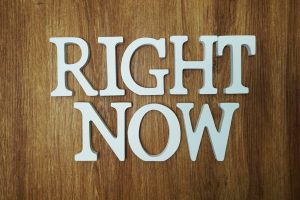 You are growing more and more aware every day that the summer vacation remaining is something you should make great use of in terms of getting things done. If one of those tasks on your life's to-do list includes finding out about Invisalign treatment either for yourself or your teenager, our Auburn Hills, MI team reminds you that now is the time to get that goal going! You've got plenty of time to learn more, to think things over, and even to begin implementing treatment for smile alignment, so call us just as soon as you can!
Learn About It
Have you been thinking about Invisalign treatment? However, to be honest, you don't really know much about it other than how it looks? Remember that the best way to simply get started with better understanding treatment and whether it may or may not work for you is coming in to see us! Whether you set up a visit just to talk about shifting your smile or if you bring the topic up during your next dental checkup and cleaning, remember to let us know! Remember, as well, that when school's out, this is an easy time to learn about and possibly begin new treatments!
Consider It For Yourself
Perhaps you got lucky and your children's smiles are beautifully aligned (or maybe they're already receiving orthodontic care). However, you never got the chance to align your own grin! As we always remind our patients, summer vacation is beneficial not only because you have more time to take care of goals for your kiddos but also because you may have more wiggle room to take care of your own to-do list. If you have been considering Invisalign treatment for some time, come in! You may discover that it's just what your adult smile needs in order to look beautifully consistent and even to improve your oral health and function!
Consider It For Your Older Teens
Then again, maybe you have older teens who are interested in getting their smiles looking straight and beautiful. Maybe you've been thinking about Invisalign treatment for your teen for some time but it hasn't been a possibility until recently. Whatever the case, see us this summer! Whether your child is heading back to high school or college, remember that Invisalign often provides teens with a wonderful option for smile alignment that doesn't get in the way of their lives in the least!
Get Started With Invisalign This Summer
Make the most of your summertime that you have left, as you schedule a visit with our friendly team to learn about Invisalign treatment! Follow through on beginning treatment if this smile-shifting solution works for you. To learn more, schedule an appointment or initial consultation by calling Advanced Dental Concepts in Auburn Hills, MI today at (248) 852-1820.